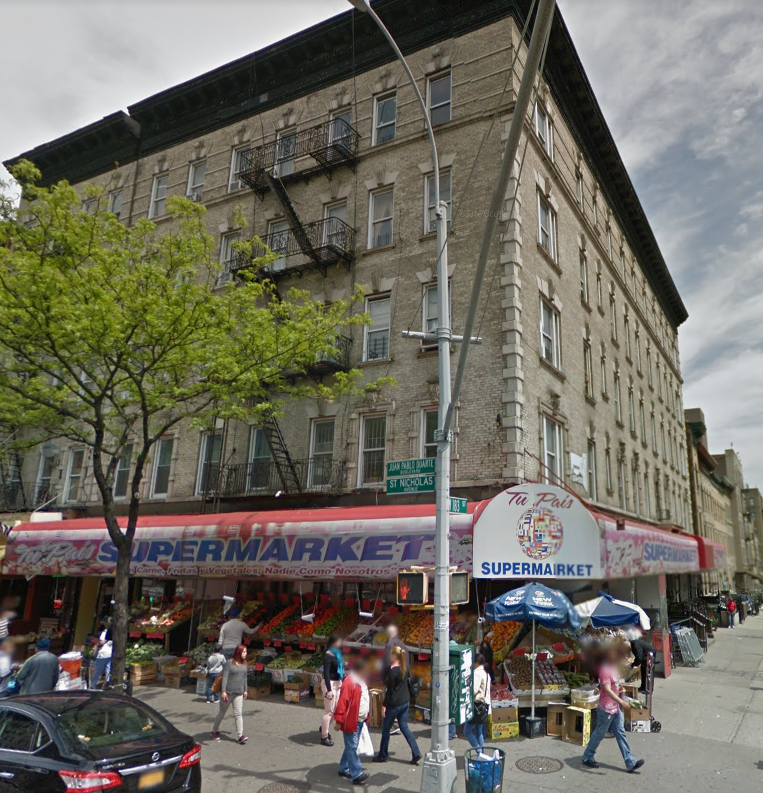 Partners for the Common Good worked with Carver Federal Savings Bank to provide a loan to a real estate holding company, J&O Meat Corporation, for the purchase of a mixed-purpose, five-story building in the Washington Heights neighborhood of New York City.
The building holds sixteen rent-stabilized apartments and a neighborhood supermarket, Mi Pais (My Country), that serves local Latin and Caribbean communities. The rents of the sixteen two- and three-bedroom apartments are priced below market-rates.
This $6.15 million loan is PCG's first with Carver Federal Savings Bank, a CDFI founded in 1948 to serve African-American communities whose residences, businesses, and institutions had limited access to financial services.