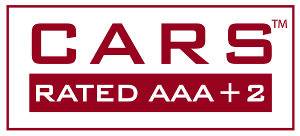 Wednesday, April 16, 2014
Partners for the Common Good CEO Jeannine Jacokes was quoted in an article on CARS Inc.'s CDFI rating system which appeared on financial news site American Banker. CARS ratings provide CDFI loan fund investors a reliable point of reference, providing information on mission, impact and financial soundness.

"Investors looking at Partners for the Common Good have asked whether it was CARS rated, said Jeannine Jacokes, the CDFI's CEO. Providing ratings and making the reporting system available removes guesswork, she says.
'The more CDFIs that participate in the reporting system makes the whole system stronger,' Jacokes says."
The CARS rating system provides a number of benefits to loan funds and investors. It provides up-to-date reliable financial information to investors who are interested in impact investing, but apprehensive about the risks. CARS provides transparency to CDFI loan fund finances, eliminating that uncertainty. CDFIs also benefit from streamlined financial documentation compiled by CARS, which makes it easier for loan funds to track their own finances and provide that data to investors.

"'I think this is a turning point for' CDFIs, says Brandee McHale, chief operating officer at the Citi Foundation, which provided the lead philanthropic funds for the reporting system and is a longtime CDFI supporter. 'This is taking it to the next level.'"
Partners for the Common Good is currently CARS rated AAA+2. This rating signifies that PCG aligns its mission, strategies, activities and data to guide programming while exhibiting solid financial performance and leading initiatives to change government policy to benefit disadvantaged people and communities.