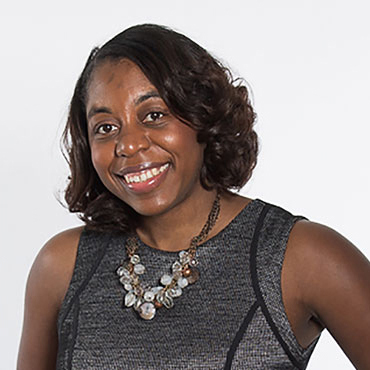 Executive Director of the Urban Action Community Development (UACD)
At Cross Street Partners/UACD, Tabitha is the Executive Director of the Urban Action Community Development (UACD) and a Senior Advisor for Cross Street Partners' Financial Advisory Division. In this capacity, Tabitha is part of the team that sources, underwrites, and manages a portfolio of technology incubators, medical facilities, and food distribution facilities in low-income urban areas using creative structured financing tools such as New Markets Tax Credits (NMTCs), Historic Tax Credits, and tax increment financing.
Over the last 15 years, Tabitha worked with community development financial institutions (CDFIs), community development entities (CDEs), banks, and government agencies to encourage economic revitalization in distressed communities and access to affordable financial products and services for low-income persons and minorities. Prior to joining UACD/Cross Street Partners, Tabitha was the VP of Community Development for City First Bank of DC, whereby she managed programs and relationships with strategic partners; provided data analysis and reporting for the bank's Community Reinvestment Act (CRA) activity; and assisted with underwriting and asset management for its NMTC portfolio. As the National Trust Community Investment Corporation's New Markets Program Manager, Tabitha provided programmatic and IRS compliance, asset management and investor reporting, and negotiated Community Benefit Agreements (CBAs) for the adapted reuse of historic real estate projects throughout the country. Tabitha has also held positions with the Opportunity Finance Network and the CDFI Fund.