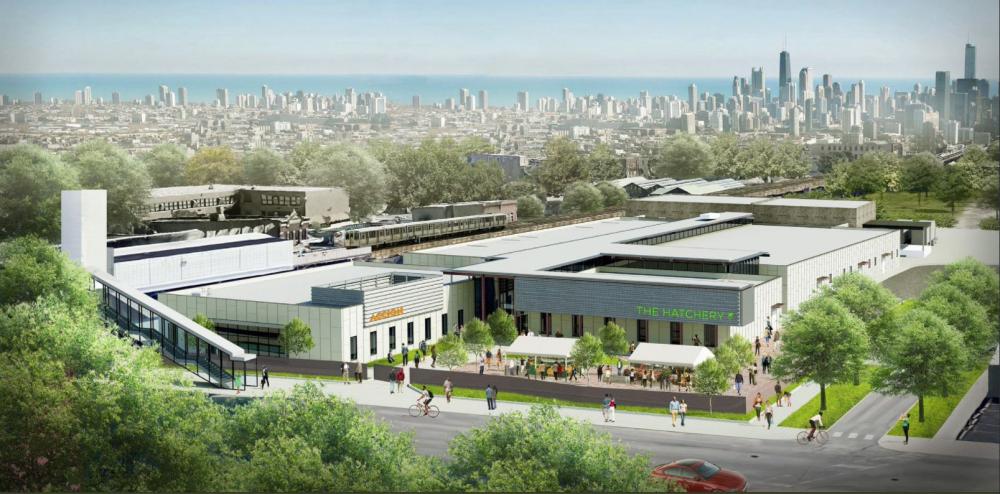 The Hatchery, an innovative small food business incubator in the East Garfield Park neighborhood of Chicago, brings together everything a new food-based venture will need to get off the ground. Combining the work of prominent nonprofits Accion Chicago and the Industrial Council of Nearwest Chicago, the Hatchery provides access to production space, financing, and networking for local entrepreneurs, including women- and minority-owned businesses, looking to break into the food industry.
The new 67,000 sq. ft. campus will provide 56 rentable, culinary-equipped private kitchens, a shared kitchen, dry-cold storage, loading docks, meeting and office spaces, and a new home for the Garfield Park Community Council's Neighborhood Market. Located in a food desert, the market will expand the community's access to fresh and healthy local foods. The Hatchery will create 150 local jobs in its first year of operation and 900 total jobs over five years.
Partners for the Common Good worked with long-time partner and project development consultant IFF to provide $6 million of NMTC allocation for the construction of The Hatchery. Other CDEs included Community Reinvestment Fund, PNC, FirstPathway Community Development, and the Chicago Development Fund. PNC was also the NMTC investor. The NMTC structure leveraged many other sources, including philanthropic supports, grants, and city funding for this catalytic development.