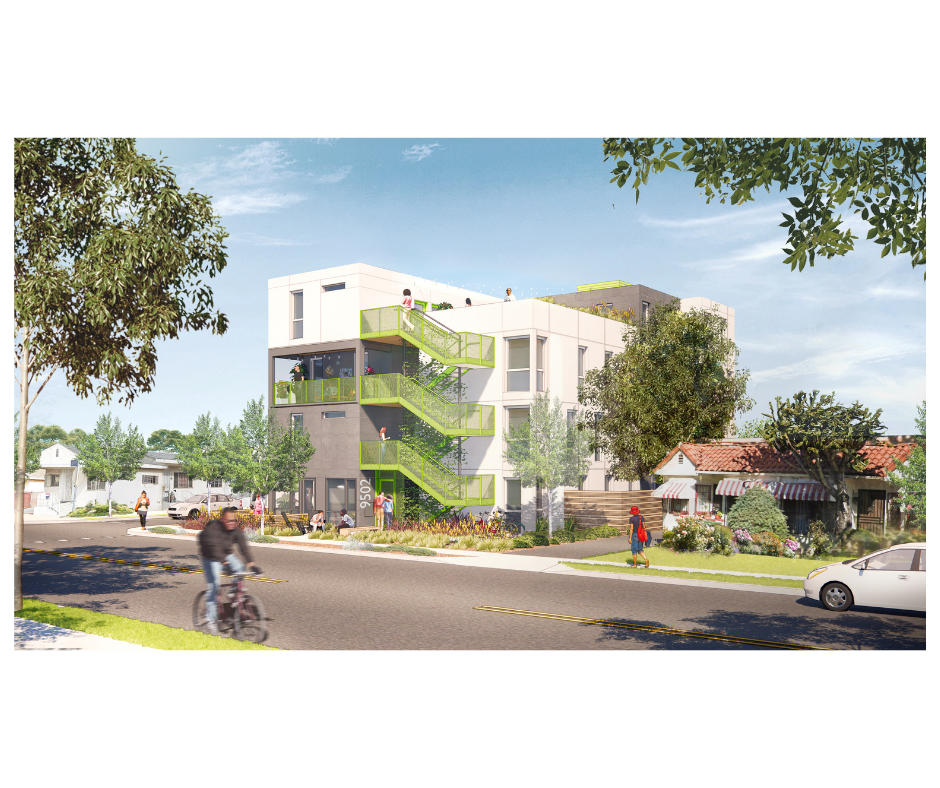 Daylight Community Development, an affordable real estate development company focused on building housing for LA's homeless population, and co-developer Decro Corporation, a California nonprofit benefit corporation that aims to preserve and expand availability of affordable housing for low-income and special-needs families and individuals, requested a $2,800,000 loan to construct a three-story building with 24 studio units for individuals experiencing homelessness plus one manager's unit.
This project will utilize Daylight's innovative strategy of building permanent supportive housing quickly by utilizing new, by-right affordable housing zoning policies as well as by building on smaller parcels. Instead of being reliant on tax credits, this model leverages private financing. Given the homeless housing need in LA and the greater availability of smaller infill sites, this loan will enable the successful application of this model and could encourage more scaled rollout.
The tenants of the constructed units will be extremely low-income (up to 30% AMI) individuals experiencing homelessness. These tenants will receive a wide range of supportive services, such as counseling, addiction treatment, and job training with placement services. These services are made available through a rental subsidy provided by the Los Angeles County Department of Health Services and will be provided by an approved Intensive Case Management Services provider.
PCG worked with Genesis LA to provide $1,000,000 towards the loan and when combined with the capital provided by Genesis LA's Community Development Fund, a total of $2,800,000 was achieved in order to continue providing quality affordable housing to California's communities experiencing homelessness.