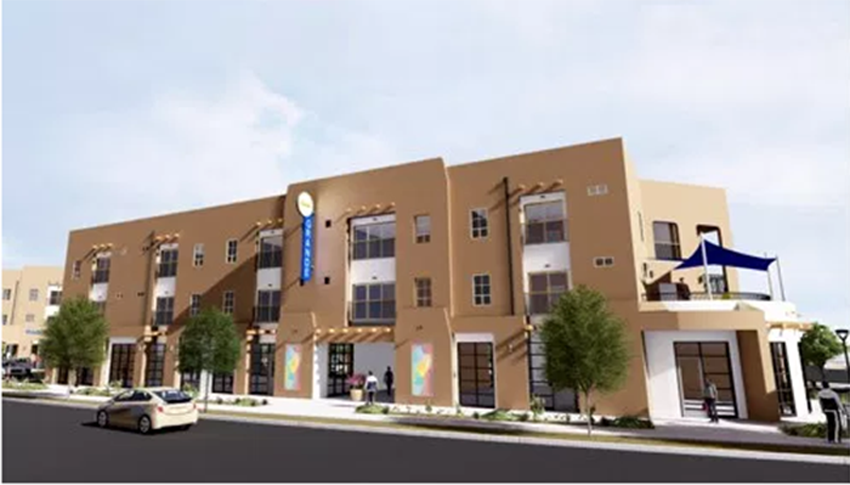 The city of Albuquerque wanted to redevelop two vacant motel properties along historic Route 66 into affordable housing units, but was having trouble finding a lender. Partners for the Common Good worked with Clearinghouse CDFI to provide a total loan of $931,500 to construct 32 units of multifamily housing – 24 of which will be restricted as affordable housing units.
The Casa Grande project includes the construction of two three-story, mixed-use buildings. Of the 32 housing units, two units will be accessible, four units will be reserved for households at or below 50% of Area Median Income (AMI), twelve units will be reserved for households at or below 60% of AMI, eights units will be for households at or below 80% AMI, and eight units will be rented at the market rate. These rents will be restricted for twenty years. The bottom floor of the buildings will be commercial space intended for local restaurants and retail businesses.
The PCG and Clearinghouse loan will help to revitalize Albuquerque and to provide necessary affordable housing for its residents.