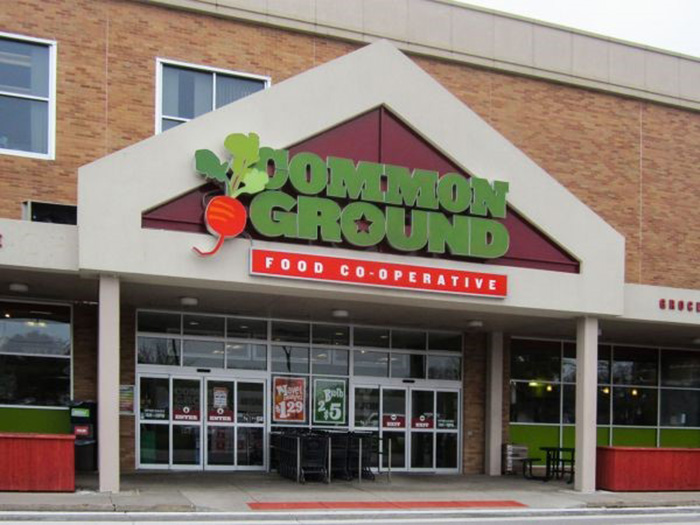 The Common Ground Food Cooperative, a cooperative grocery store focused on healthy and local foods, needed to expand its grocery store to serve more low-income customers in Urbana, Illinois. Partners for the Common Good, in conjunction with Shared Capital and LEAF, renewed their loan of $371,296 so that the cooperative can continue to provide healthy food choices, classes, and other services in an area with a 46% poverty rate.
Founded in 1974 with a van and dedication to affordable and healthy food access, Common Ground has gradually grown in to a 6,000 sq. ft. business with over 10,000 members in December 2016. The store provides access to affordable and high-quality food for residents of Urbana, including the food deserts that surround the store on three sides. The store also employs 96 people, 50% of whom earn a living wage. In addition, Common Ground sources 20% of its goods from local producers and suppliers, contributing over $1,000,000 in purchases for the local economy.
Partners for the Common Good provided $142,021 of the total loan with Shared Capital and LEAF.