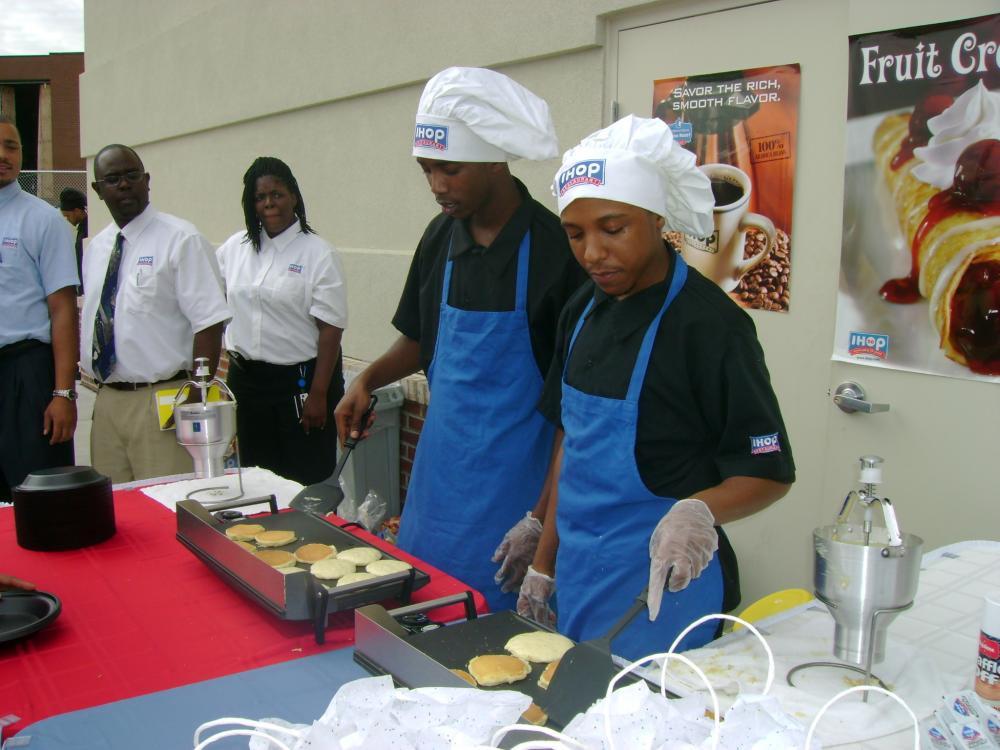 Father & Sons, LLC requested a loan to build an IHOP restaurant in the under-served Ward 8 neighborhood of Congress Heights, Washington D.C. PCG partnered with City First Bank to provide a total loan of $1,400,000 to support economic development in the neighborhood and to provide a safe, family-friendly restaurant for the community.
Ward 8 is considered the most economically challenged ward of Washington, DC with the highest poverty, unemployment, and crime rates. Congress Heights is the largest commercial area in the ward and has vibrant economic activity that is vital for the area's development. The IHOP was built in the same shopping center as a Giant grocery store, the ward's first full-service grocery store in 25 years. The restaurant will create 25 full-time jobs in an area where 43% of the population live below the poverty line.
Father & Sons is a local, minority- and family-owned business that operates two IHOP franchise restaurants in the Congress Heights and Columbia Heights neighborhoods of Washington, D.C. The IHOP restaurant in Congress Heights was the first sit-down restaurant opened in the Ward 8 neighborhood.
Address:
20032
1523 Alabama Ave SE
,
DC
US