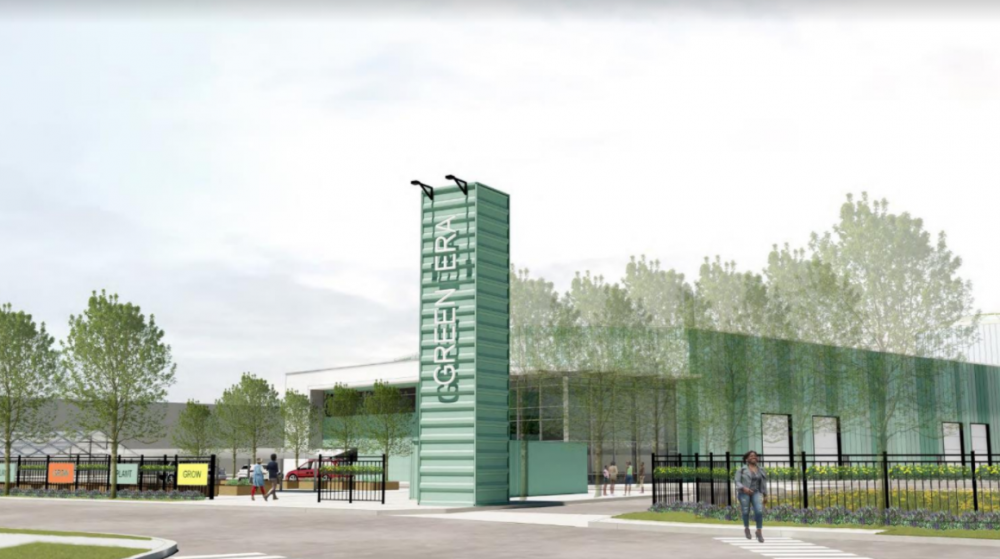 Green Era is developing a renewable energy and urban farming campus on a vacant brownfield site in South Chicago that will recycle organic waste (inedible food waste) to produce clean, renewable energy, compost for local food production, and green jobs for low-income residents. It is a high-impact project that will transform a vacant site into a vibrant green educational campus, and drive economic development in an underserved community. They requested a $14,000,000 loan to develop a renewable energy and compost facility.
This project will include a bio digester renewable energy, food waste processing, and a recycling facility; a 5,400 sf storage building for compost storage and pick-up; three acres of land to be farmed by Urban Growers Collective (UGC); and 20,000 sf of outdoor market space/community garden center, where fresh food and native plants will be sold to residents of nearby low-income communities—increasing access to healthy food in what is currently a food desert.
Located on a vacant brownfield site, this project is being developed in a NMTC severely distressed community that reports a 49.5% poverty rate, an unemployment rate 4.12 times the national average, and an area median income (AMI) of 32.8%. The facility will support opportunity and job creation in the community through its workforce development and training component. The facility will also run youth education programs centered on environmental and social justice. This project is an important component of the Greater Auburn Gresham Development Corporation's 79th Street Master Plan expected to catalyze over $100 million of investments over the next few years.
PCG participated $750,000 towards a total loan agreement of $14,000,000 led by Reinvestment Fund and IFF. This included a $7,532,408 (PCG portion: $403,522) direct loan, a $4,352,000 (PCG portion: $233,143) state tax credit leverage loan, and a $2,115,592 (PCG portion: $113,335) NMTC source loan.