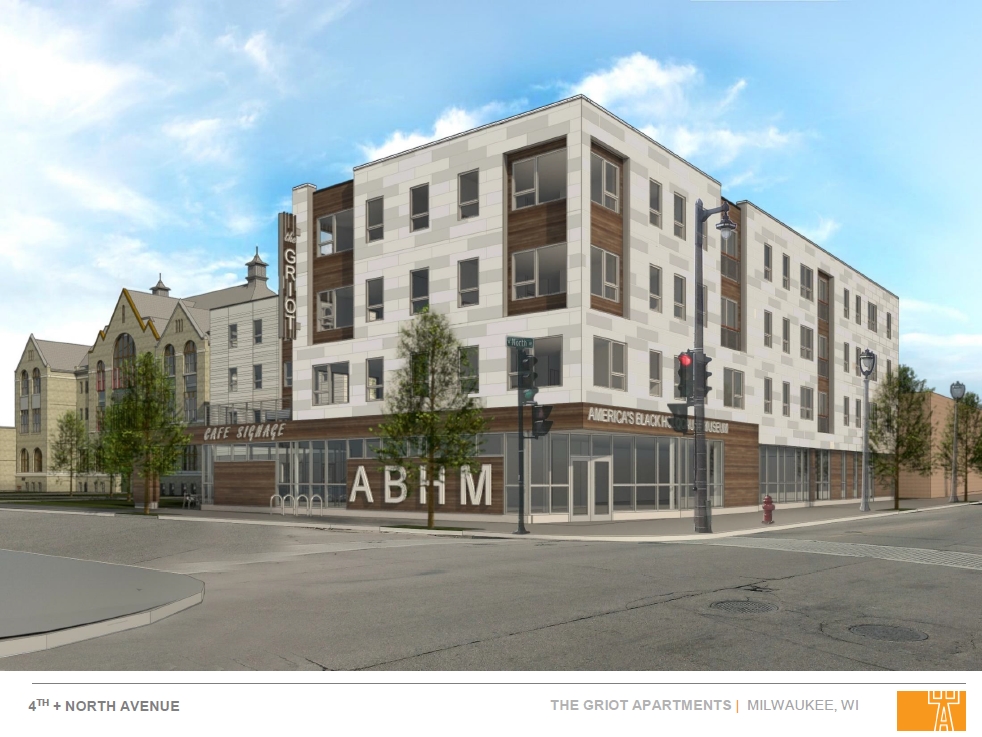 To redevelop the Bronzeville Cultural and Entertainment District in Milwaukee, Partners for the Common Good provided a $500,000 loan for the demolition of two abandoned buildings and the construction of a mixed-use commercial and housing complex. The Griot apartments will bring together America's Black Holocaust Museum, 35 low-income housing units, a coffee shop, and a playground.
The Griot will have 41 units in total, and 35 of those are earmarked for the next thirty years for households under 60% of the Area Median Income, which is $30,000 as opposed to the state-wide median income of $53,357. In addition to the 8,000 feet of commercial space on the first level, the Griot will have a community room, fitness center, and business center for its residents. Historically an African American neighborhood, the Bronzeville District is a targeted revitalization area for the City of Milwaukee and part of its commercial corridor redevelopment effort.
PCG and IFF are working together in their eleventh partnership to date to fund a total loan of $730,000 to get this project off the ground.