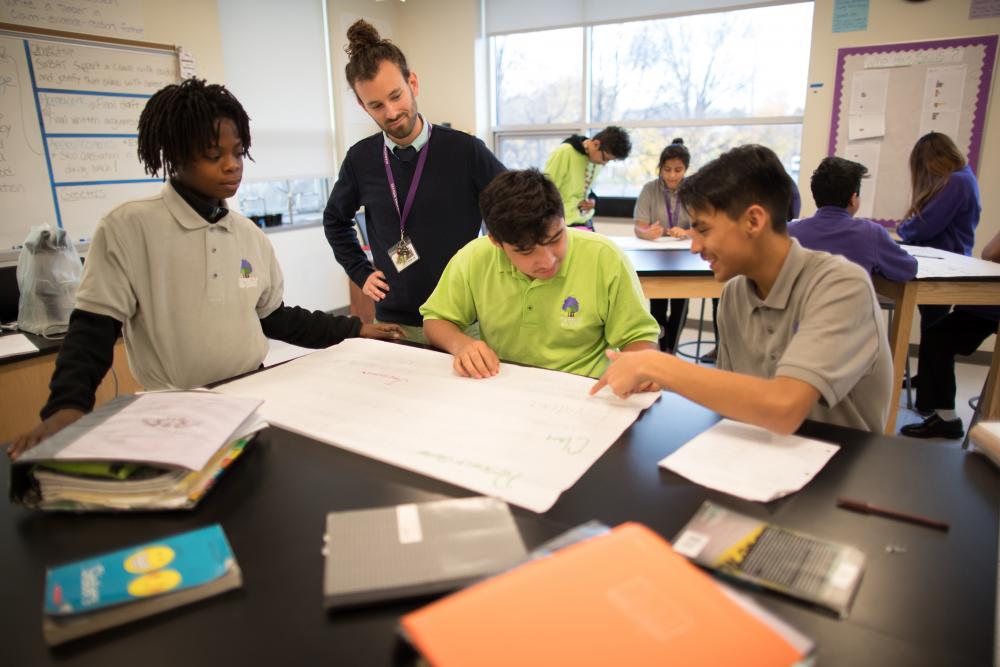 PCG's second NMTC transaction will construct a new 105,190 square foot high school for Hiawatha Academies in Minneapolis, Minnesota. A redevelopment of a former warehouse building, the three-story high school will serve 788 students and have 36 classrooms, science labs, performing arts spaces, a gymnasium, stage, lecture hall, and soccer field.
Hiawatha Academies is a K-10 network of four public charter schools serving over 1,200 students from predominantly low-income, minority communities in south Minneapolis. Of Hiawatha's existing students, 91% qualify for free or reduced lunch, 65% are English language learners, and 11% are special education students. Hiawatha schools have achieved performance ratings in the top 15% and 25% of Minnesota public and charter schools, respectively.
The project will create 30 temporary jobs and 68 permanent jobs for local residents. PCG provided $6 million in NMTC allocation for the $27 million project. Sunrise Banks also provided NMTC allocation as well as a direct loan. Additional loans were provided by Old National Bank (previously Anchor Bank) and Propel Nonprofits (previously Nonprofit Assistance Fund). Chase Community Equity, LLC was the NMTC investor.