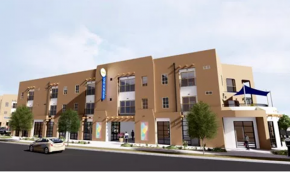 Affordable Housing, Commercial Real Estate (Mixed Use)
Impact Summary
The Casa Grande redevelopment will create 32 units of multi-family housing and commercial space for local businesses in formerly vacant properties along historic Route 66.
Impact Summary
The Riverwest Artists Association offers innovative musical, cultural, and artistic events for a low-income, high poverty community in Milwaukee. PCG and The Legacy Redevelopment Corporation support this mission with a $139,500 total loan for the organization's expansion into a new building.
Impact Summary
Because of their success as a high-achieving public charter elementary school, Intrepid College Prep expanded into the high school grades with the support of a PCG loan.
Pages